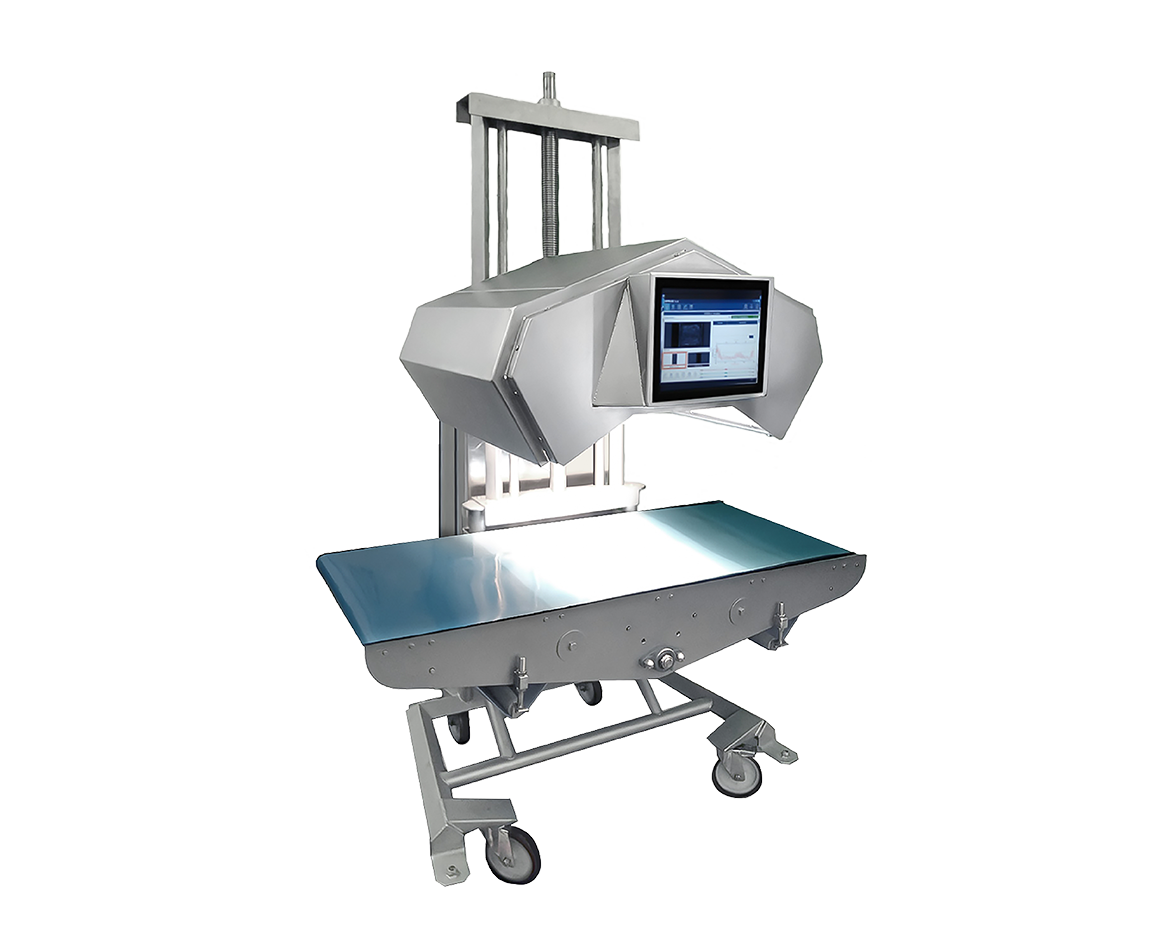 Visum HPR-S1™ - NIR HyperSpectral Imaging
Mobile real-time hyperspectral imaging system for on-line and continuous monitoring of critical quality parameters.
REQUEST A QUOTE
Mobile Hyperspectral Imaging System (HSI) conceptualised to work where product information about chemical composition and spatial information is required at different locations in the factory.
Visum HPR-S1™ is a high-precision NIR hyperspectral system designed for industrial environments.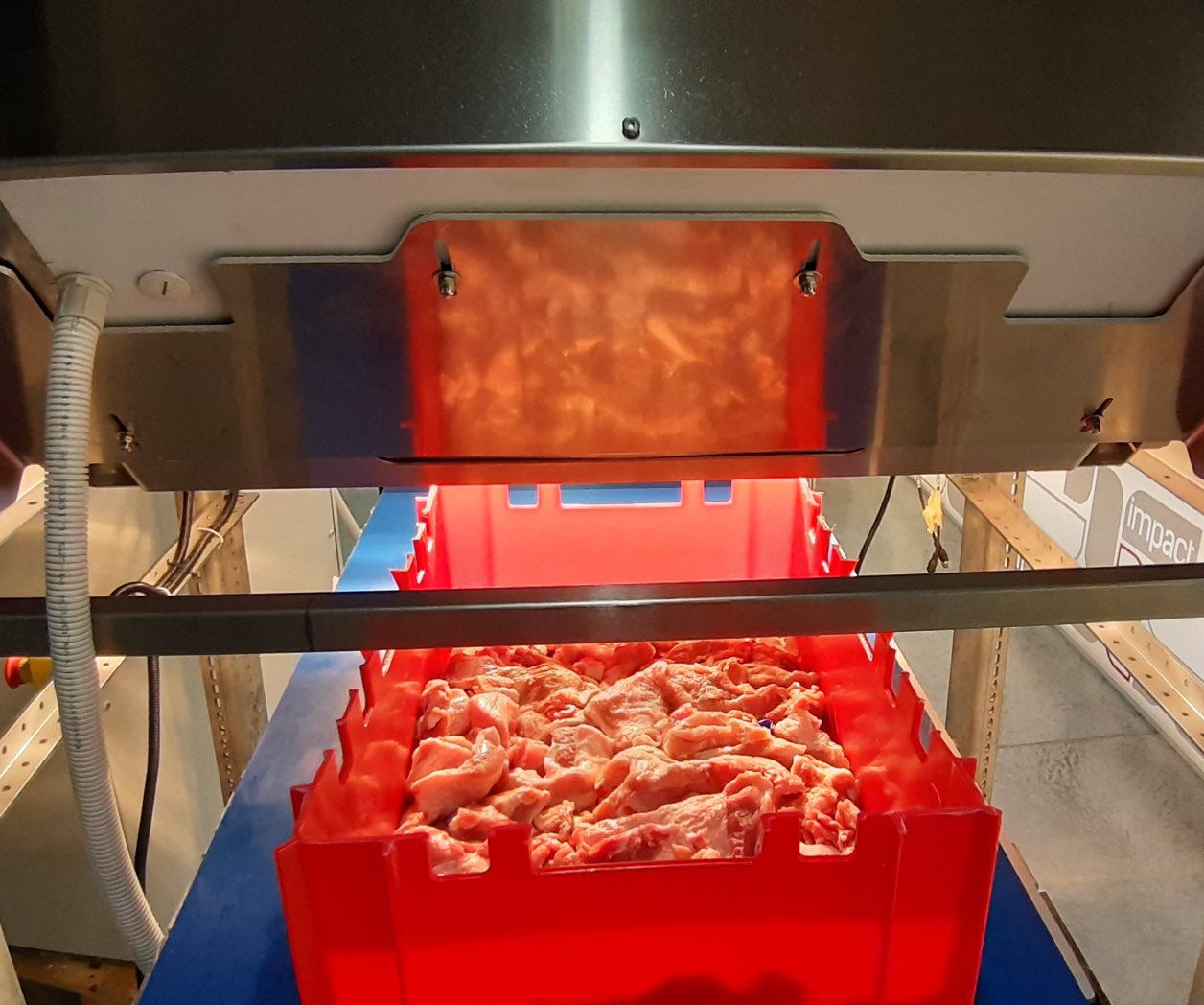 Continuous and real-time monitoring.
On surface foreign bodies detection.
Fraud detection.
Unexpected Anomaly Detection: Early warning in the event of unexpected changes in the product's composition that cannot be detected by dedicated chemical analysis.
Non-destructive testing.
No sample preparation.
Product standardization.
Fraud detection
Reduction of production costs
Continuous analysis
Improvement of quality and safety.
Higher performance.
Fewer customer complaints.
Brand image protection.
Food
Quality control of meat cuts
Show technical specifications for NIR hyperspectral imaging: Visum HPR-S1™
Conveyors 400mm, 500mm & 600mm Width
Profibus DP RS485, Modbus Ethernet (TCP/IP)