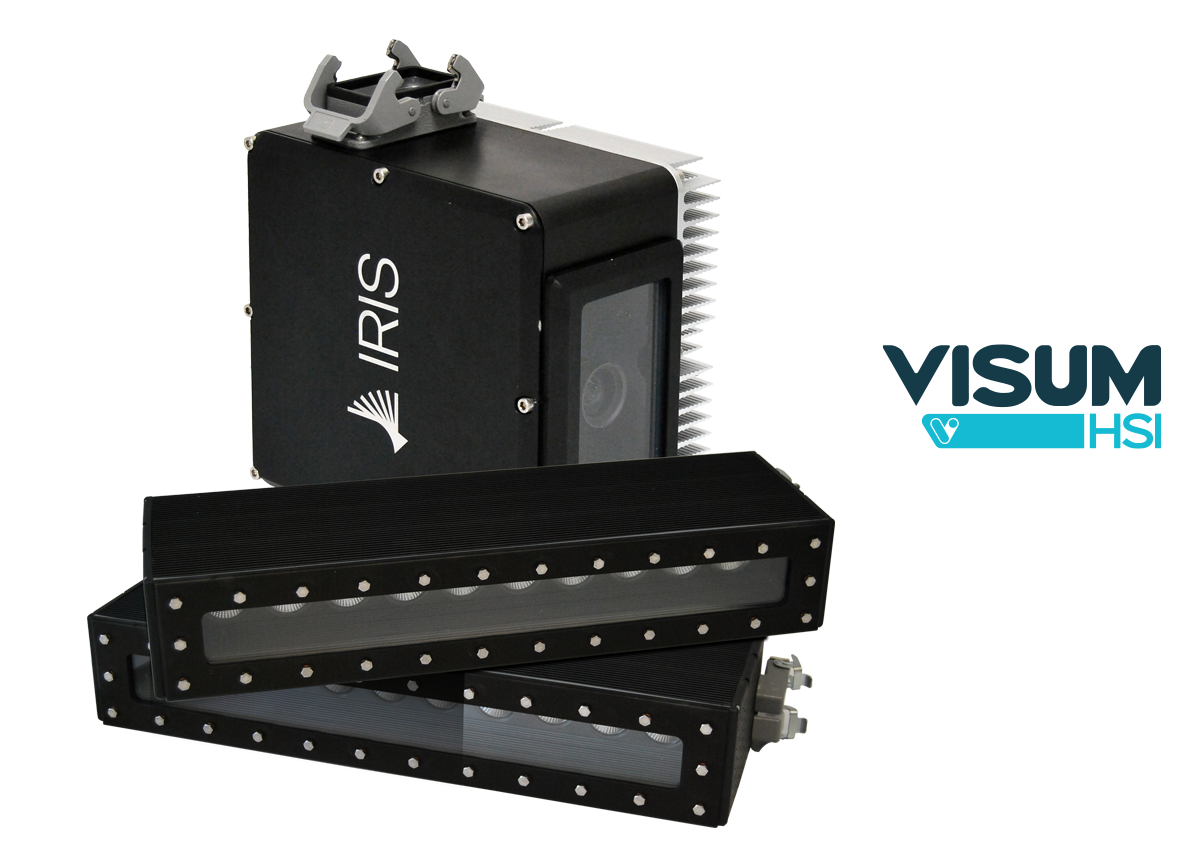 Visum HSI
Chemical sight to extend artificial vision beyond colours: Quantitative composition with spatial resolution
Download Datasheet
The VISUM HSI is an Industrial in-line NIR HyperSpectral Imaging analyzer that can be integrated into any type of production line for real-time monitoring of product quality when the spatial information (shape and position) is relevant, extending artificial vision to chemical sight.
VISUM HSI is a high-precision and designed for harsh industrial environments.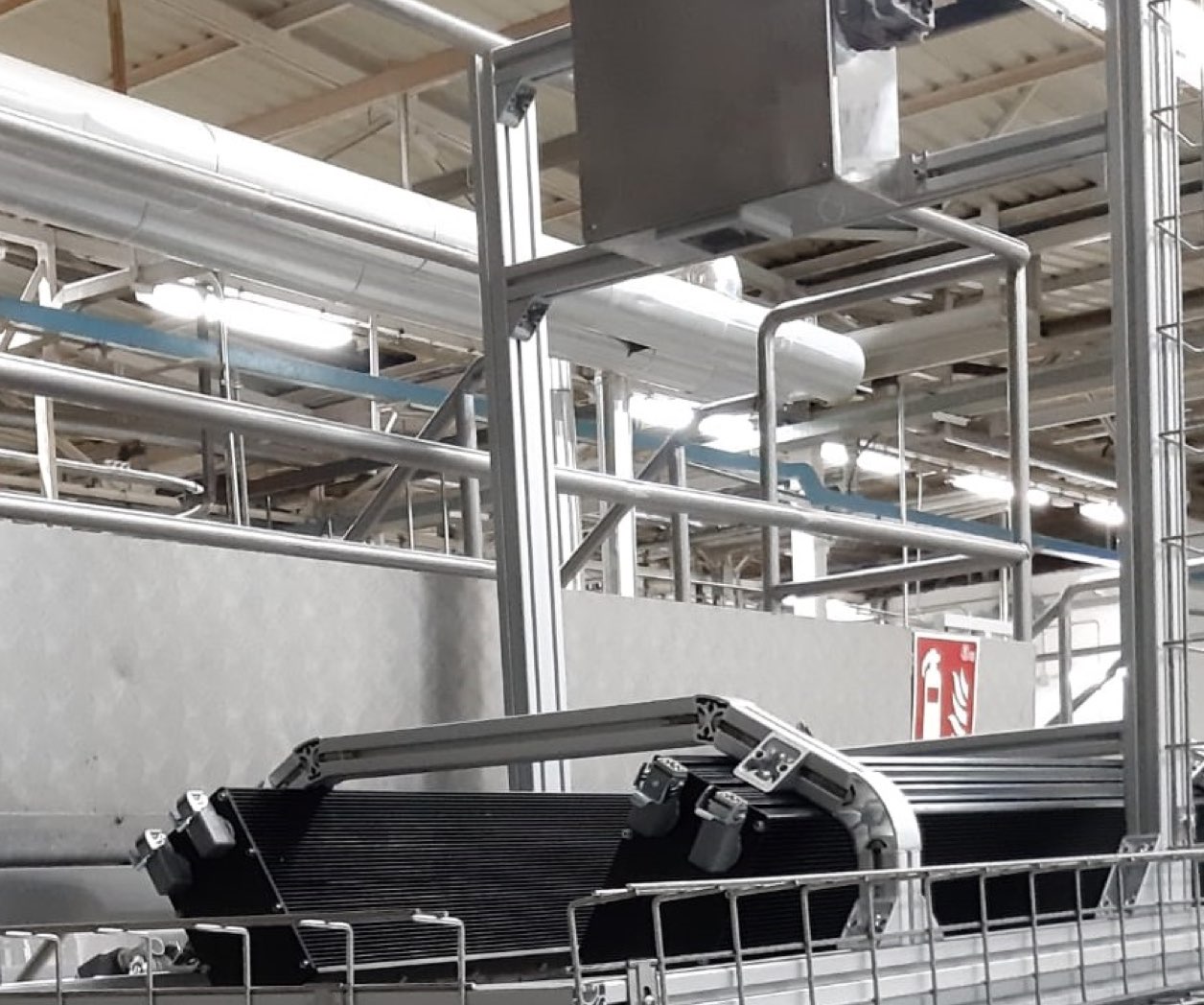 Detecting materials that go far beyond those typically detected (plastics, cardboard, stones, metals, etc.) using the traditional methods (artificial vision, metal detectors, X-ray detectors, etc.)
Continuous monitoring of Quality Parameters ensuring measurement of all the product units
In-line monitoring of product distribution to ensure the homogeneity and quantity of ingredients desired in each product unit
Unexpected Anomaly Detection: Early warning in the event of unexpected changes in the product's composition
Non-destructive testing
No sample preparation.
Product standardization.
Fraud detection
Reduction of production costs
Continuous analysis
Improvement of quality and safety.
Higher performance.
Fewer customer complaints.
Brand image protection.
Show Technical specifications
Push-broom (the field-of-view is scanned line by line)
Number of spectral channels
Ethernet (TCP/IP), Profibus DP RS485
Food
Pharma
Other industries
Industrial InLine Hyperspectral Imaging HSI for quality control and product standardisation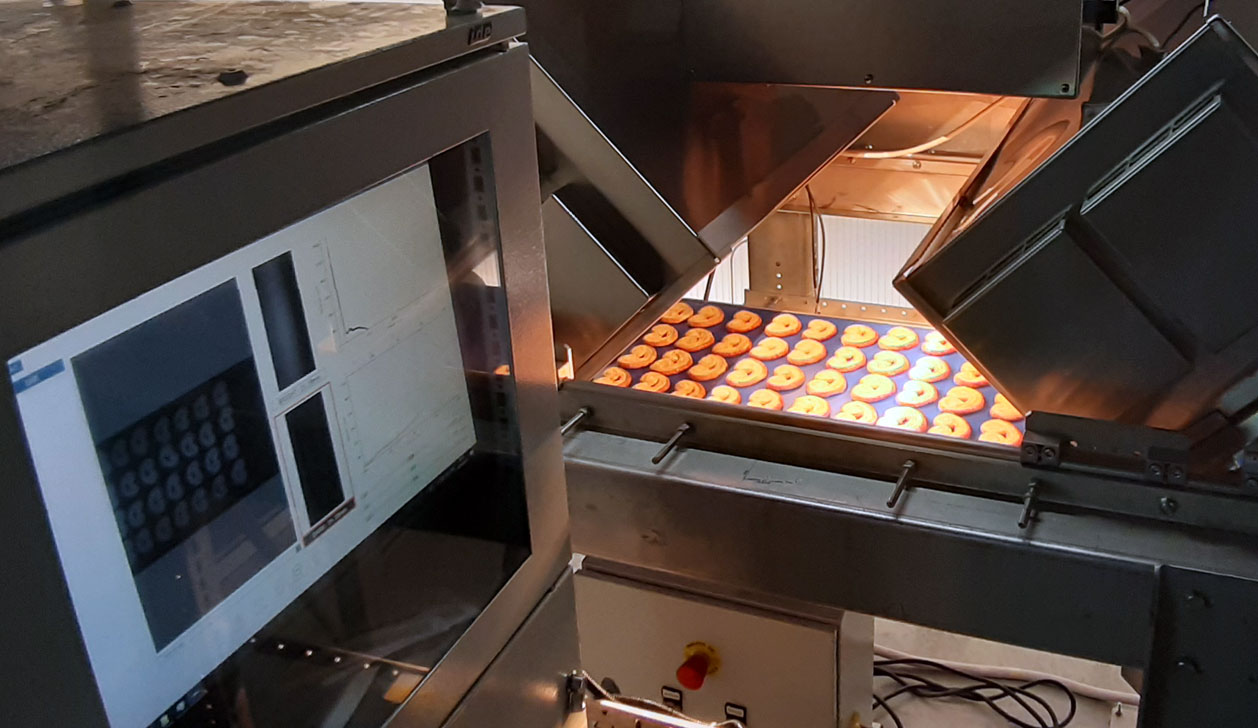 Meat Industry
Fat, protein and moisture content monitoring in minced and trimmed meat
Detection of bones in chicken breast slices
Fraud detection
Powders; flour, cocoa, etc.
Fraud detection
Moisture and protein content
Ready to eat
Detection of worms in peach pieces
Detection of Surface-borne foreign bodies in pizza
Toping uniformity control in pizzas packaging lines
InLine PAT Device for Critical Process Parameters (CPP) monitoring along the line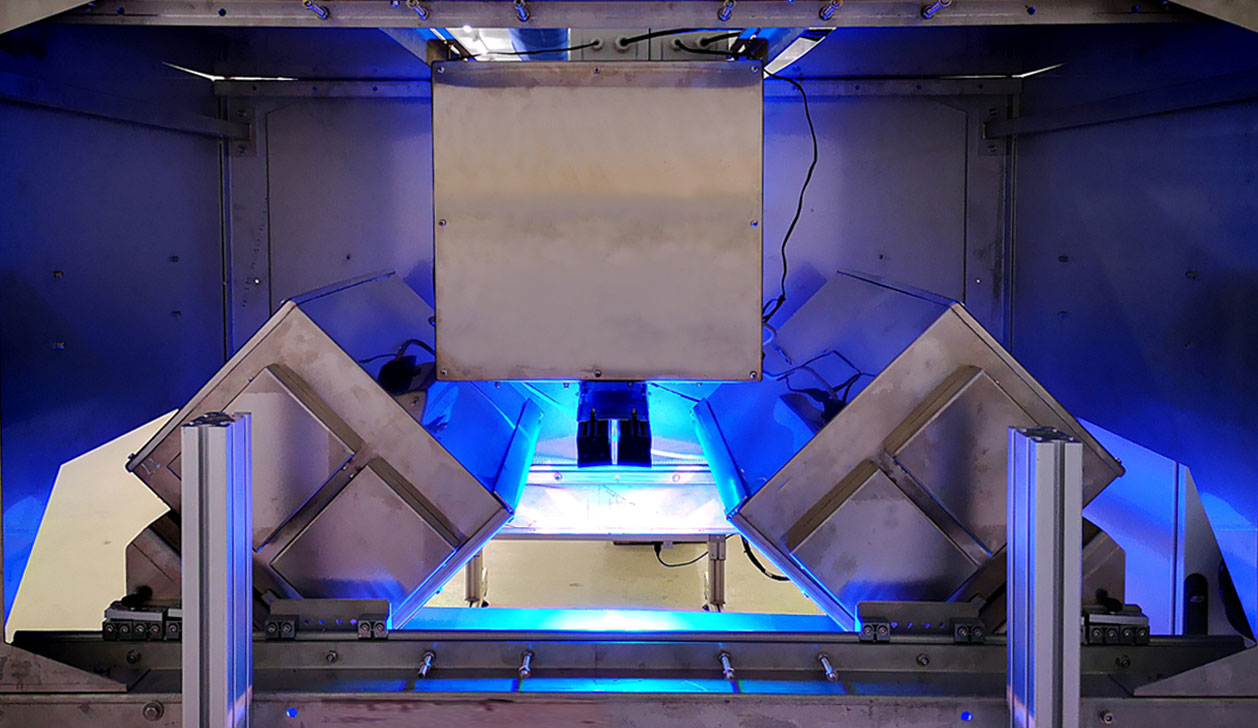 Process Control
Solid forms content homogeneity
API content uniformity
InLine HSI Device for Quality Control Monitoring and Critical Process Parameters (CPP)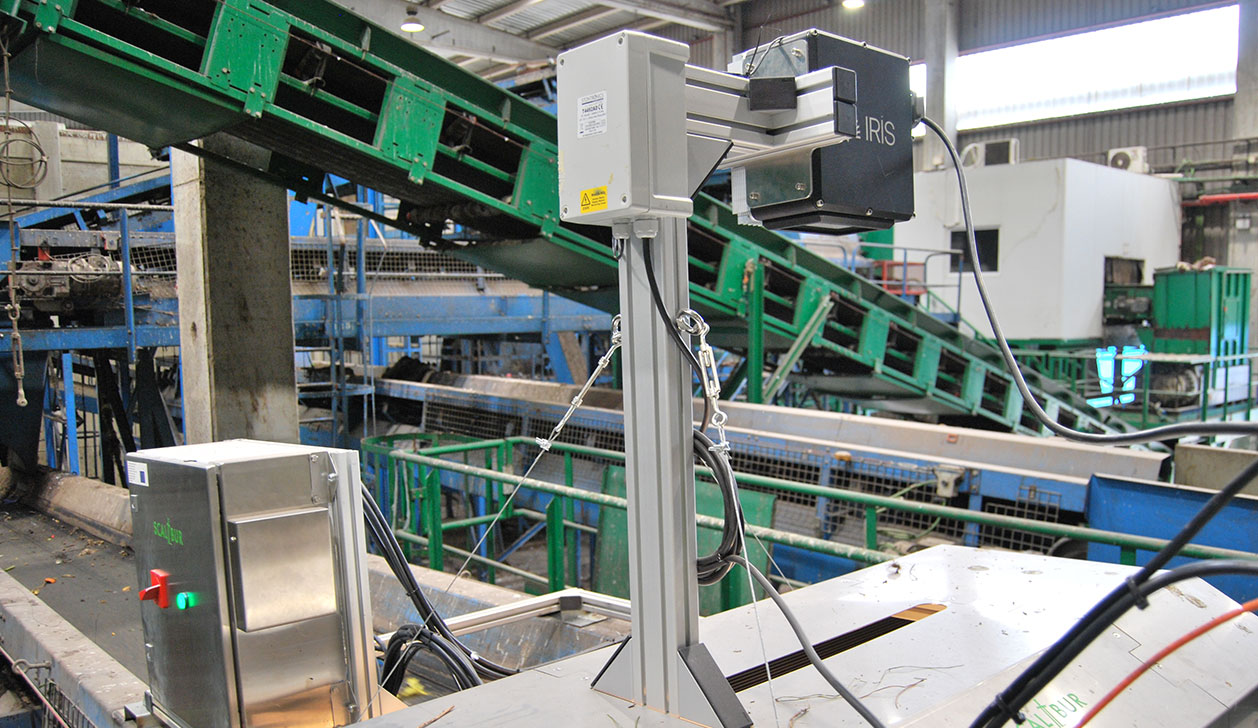 Film Quality Control
Point-wise film thickness
Point-wise film micro texture
Pellet coating end-point determination
Other
Detection of rubber pieces in wood chips (chipboards manufacturing)