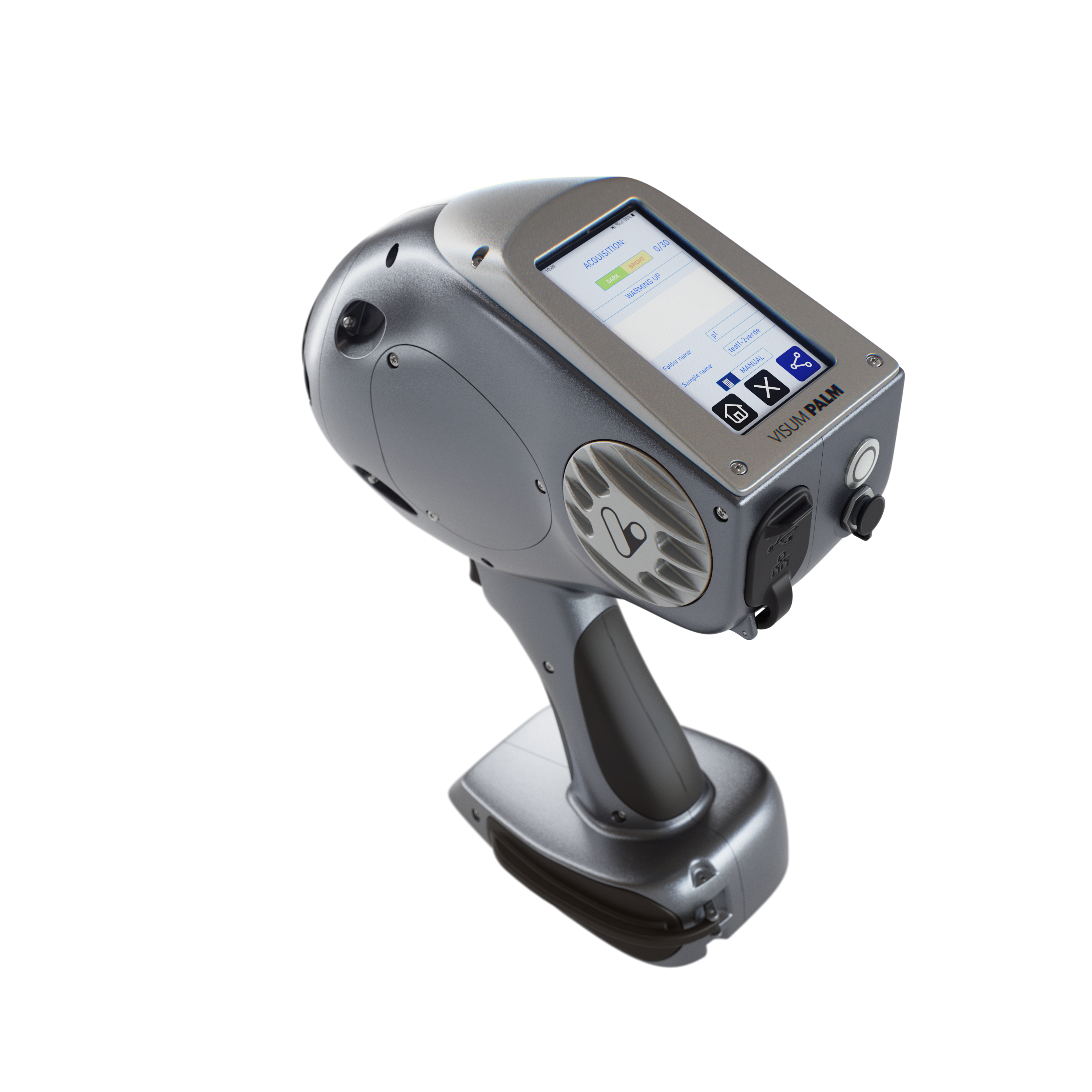 Visum Palm™ - Handheld NIR analyzer
AI-assisted handheld NIR analyzer. For use in the field or in the production process. Automated calibrations, modelling and validation.
REQUEST A QUOTE
HANDHELD NIR ANALYZER FOR REAL-TIME MULTIPLE PARAMETER DETERMINATION
Visum Palm™ is an easy-to-use, self-contained, handheld NIR analyzer for the real-time determination of the chemical composition of a wide variety of materials and mixtures, thus reducing laboratory analysis times, production costs, turnaround time and minimising risks in the production chain.
Get more chemical information
Visum Palm™ features a powerful spectrophotometer, a 10 mm measuring area and an illumination and light collection system that together allow you to obtain more chemical information from each sample and mitigate the heterogeneities present in the real world. It is a real-time, non-destructive analysis tool that allows you to optimise quality and process control without having to resort to traditional laboratory techniques. Popular applications for the Visum Palm™ handheld NIR analyzer include identification of pharmaceutical raw materials, identification of plastics and textiles, analysis of various parameters in food, quantitative determinations of pharmaceutical API's, homogeneity analysis, mixing, drying, among many specific applications in different materials, products and industries.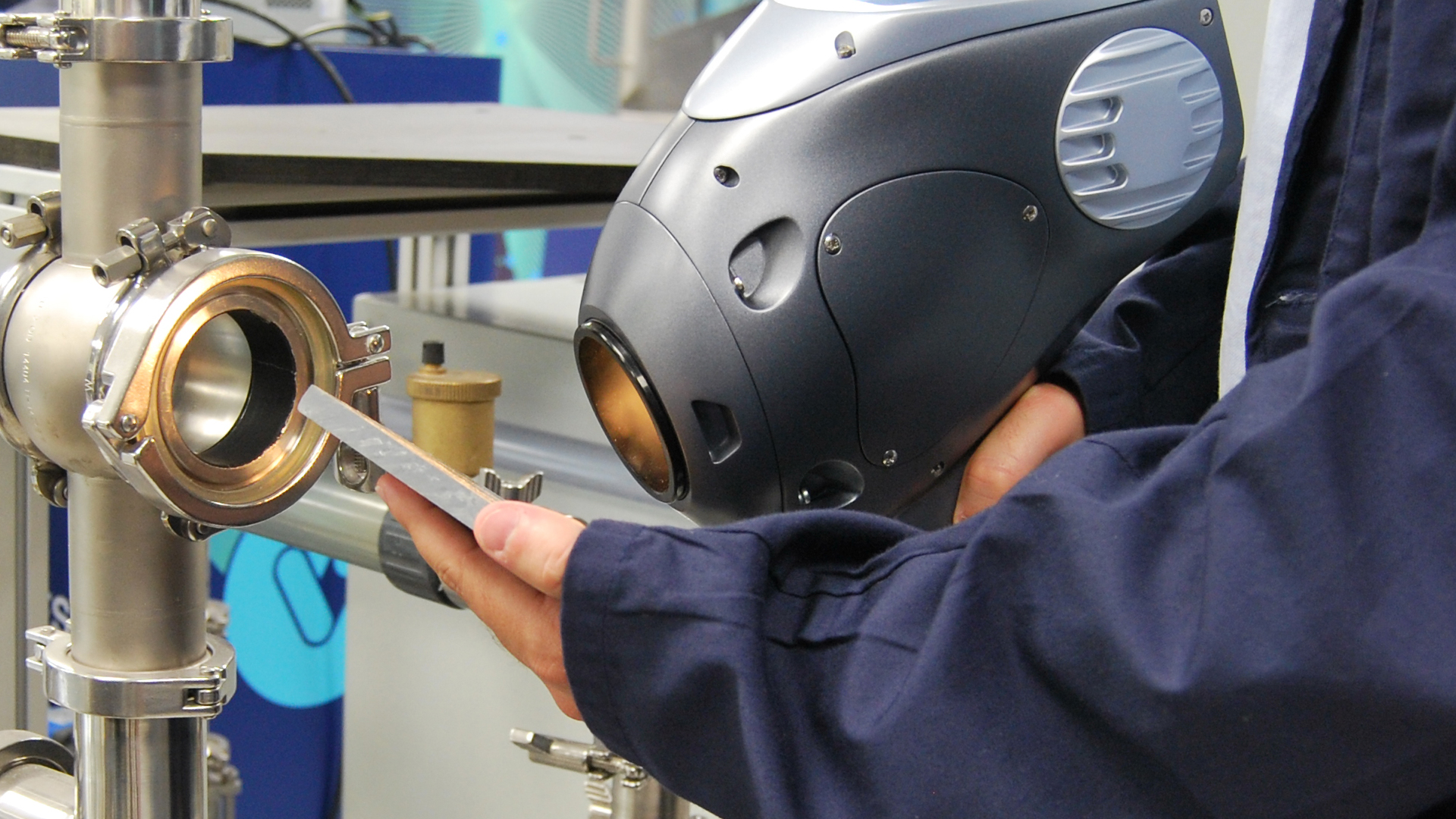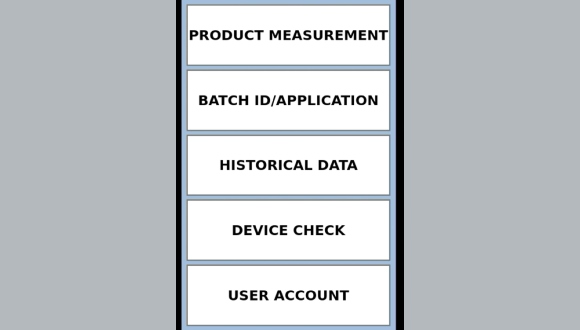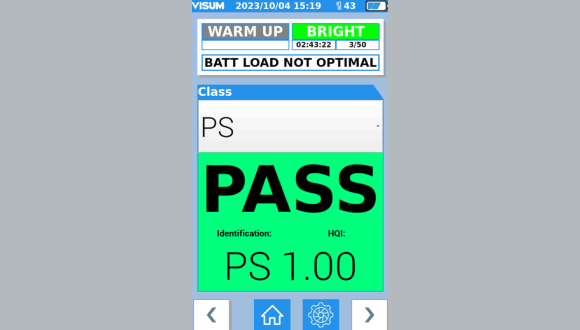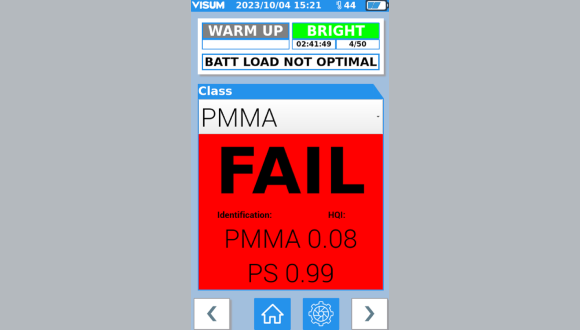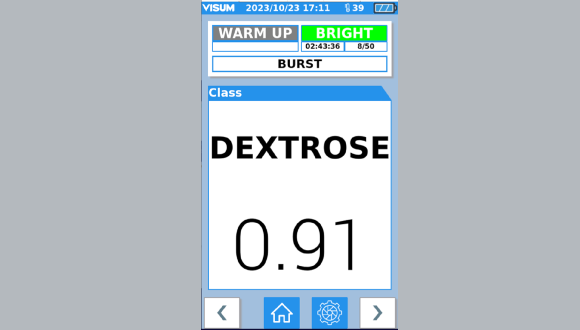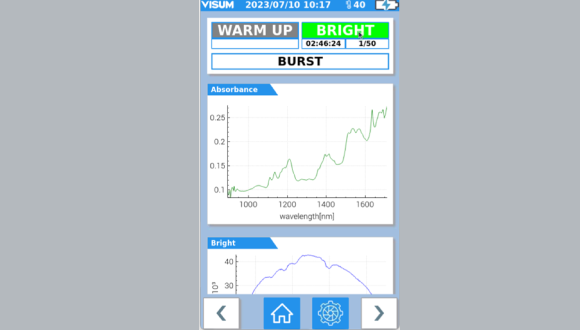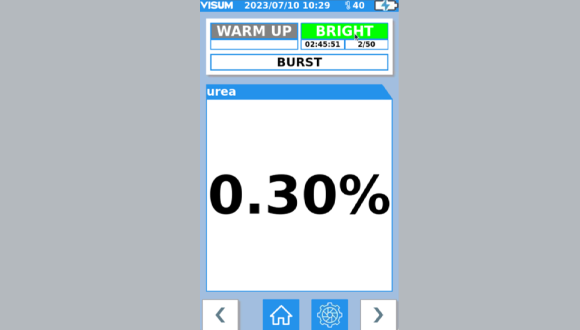 Handheld NIR analyzer Visum Palm™
Visum Palm™ is a self-contained analyser with an embedded computer and touch screen and does not need to be connected to smartphones, tablets or other external devices. It allows you to identify samples, select the calibration to use, perform measurements in seconds, view your results, the spectra of each measurement and generate reports in real time.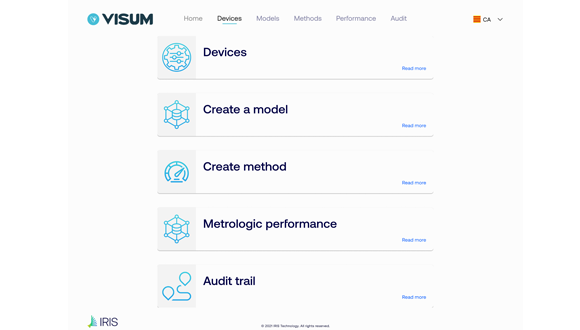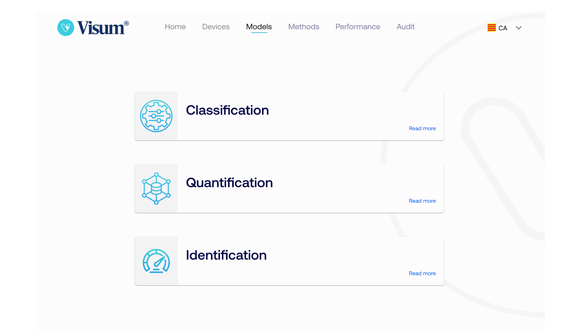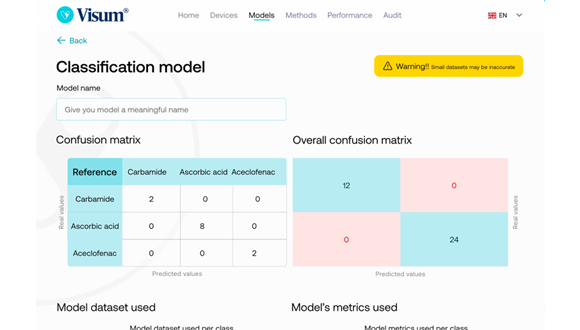 Software Visum Master™ for PC
Visum Master™ software allows users to create and edit their own calibrations, models and methods for identification, quantification or classification needs for different substances, products or mixtures. Automates all pre-processing, multivariate algorithm selection and validation. Automated calibrations for non-technical users.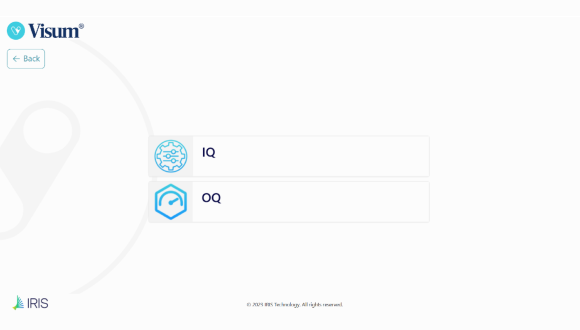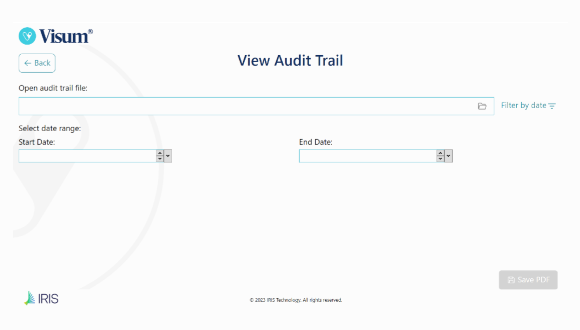 For GMP environments
It allows viewing, completing and downloading IQ and OQ protocols, as well as generating an automatic Audit Trail report where observations or comments can be incorporated. The user can also automatically generate the validations of analytical methods already developed. It has a wizard to perform metrological checks of the device when needed. Compatible with 21 CFR Part 11, USP and Ph. Eur.
Why choose the handheld NIR analyzer Visum Palm™?
10 mm measuring area and a powerful illumination system for more chemical information of each sample and higher accuracy and repeatability of each analysis.
It is stand-alone, has an integrated computer and touch screen and does not need to be connected to other electronic devices.
The handheld NIR analyzer has a spectral resolution of 3 nm (256 channels), twice as high as other similar analyzers on the market or three times better than other low-cost NIR analyzers (nm ↓ = spectral resolution ↑).
Its use does not require skilled operators.
It can measure through transparent plastic bags and transparent glass containers.
It has a support base to use the device in benchtop mode.
Specific sample holders for solids and liquids.

Through the Visum Master™ software for PC, it allows the development of calibrations, models and automated methods, verifications, validations and reports, becoming a facilitator in the day-to-day work of the operator or analyst.
Food
Control of quality parameters in fruits, vegetables, minced meat, pastries and bakery products, oils, powders, flours and other food products.
Rapid raw material verification.
Typical particle size.
Chocolate analysis.
Viscosity.
Moisture and WA.
Grain analysis (protein, ashes, moisture).
Feed and fodder analysis.
Analysis of flours and talcs.
Pharma
Identification of APIs and excipients.
Particle size determination.
At-line control of formulation content uniformity.
At-line determination of the end point of unit processes.
Raw material identification and anomaly detection.
Other Industries
Textile identification.
Soil analysis (N, SOC, pH, SOM).
Show technical specifications
LIGHTING AREA OF THE SAMPLE
TYPICAL ACQUISITION TIME FOR A SINGLE SPECTRUM
SPECTRAL RESOLUTION (↓ nm = ↑ spectral resolution)
Diffuse reflectance, interactance and transflectance (with a specific support)
230 VAC (1-phase). Consumption < 100W
LIFETIME OF THE LIGHT SOURCE
4 hours (>20 measurements/min)
Ethernet (TCP/IP) / Wi-Fi
Integrated 5.3" resistive touch screen and manual trigger for spectrum acquisition