VISUM Palm
It uses NIR technology and verifies in real time the quality of the product: from the raw material to the final product at any stage of the production process.
REQUEST A QUOTE
The VISUM Palm is a portable analyzer that uses technology NIR for real-time chemical composition determination for improved product quality, reduced production costs and lead time, and risk minimisation in the production chain.
Compact and handy. Robust and designed for industrial environments. No need for probes for background collection or qualification.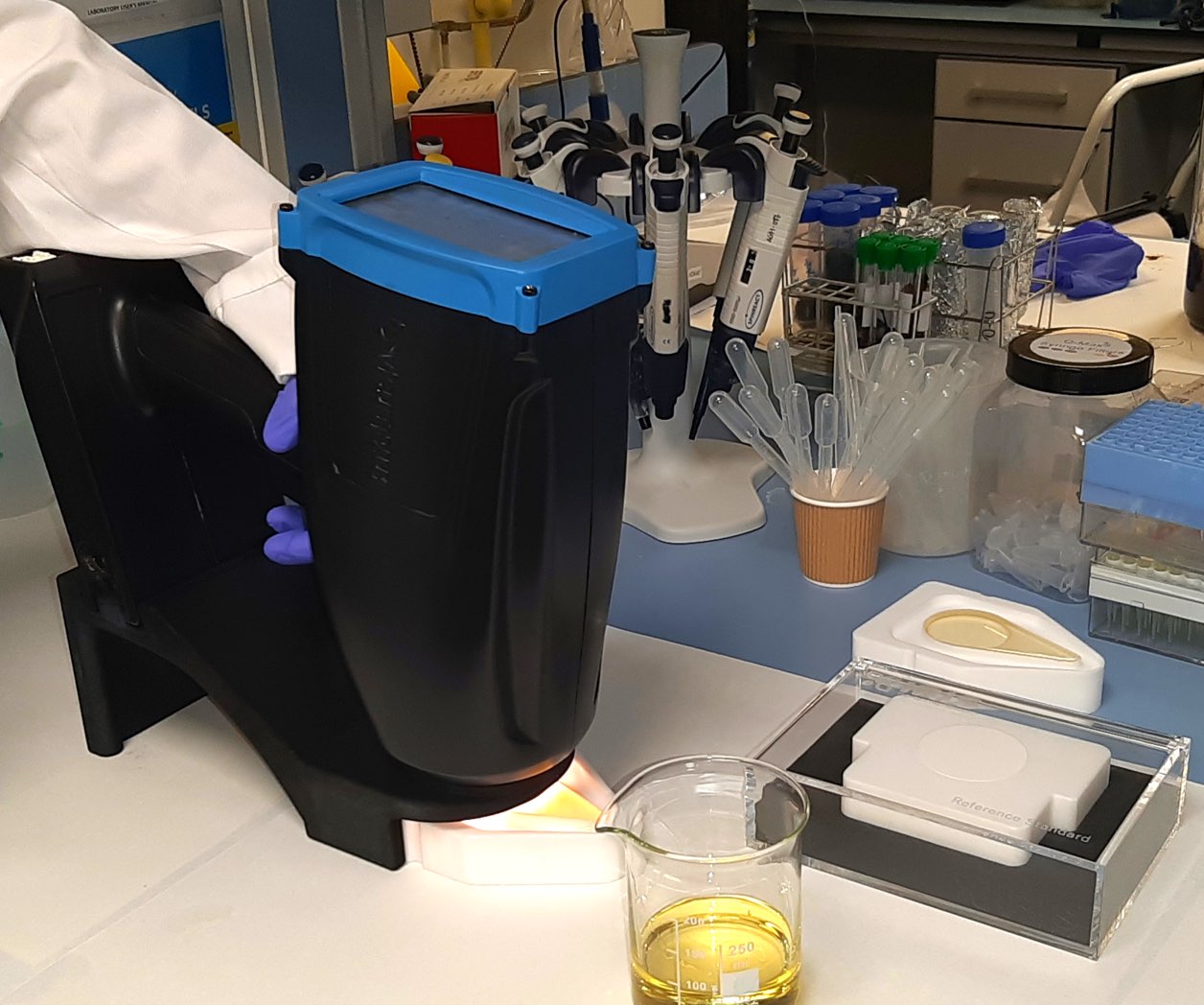 Raw material identification: rapid quality control of the incoming raw material in the warehouse to measure key quality parameters, adulterations detection or degradation.
On-site use for at-line control of key parameters for food product standardization.
Critical Process Parameters (CPP) monitoring along the line.
Non-destructive testing.
No sample preparation.
Reduction of production costs.
Improvement of quality and safety.
Higher performance.
Fewer customer complaints.
Brand image protection.
Show Technical specifications
Typical single spectrum acquisition time
Diffuse reflectance, interactance and transflectance (with a dedicated holder)
Power supply for charging the battery in the dock station
230 VAC (1-phase). Consumption < 100W
Built-in 5.3 inch resistive touchscreen and manually operated trigger for acquiring the spectra