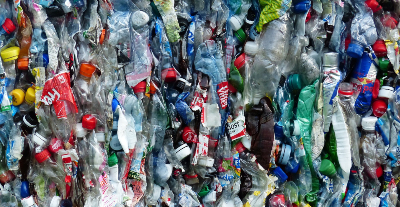 Circular Economy: Bioplastics vs. black plastics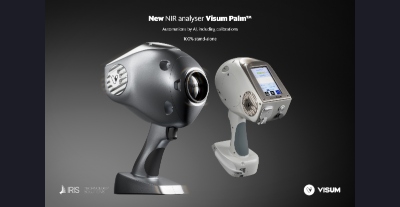 New Visum Palm™ AI-assisted handheld NIR analyser
Industry-4-0, Innovation
10 October 2023
IRIS Technology Solutions at Alimentaria FoodTech 2023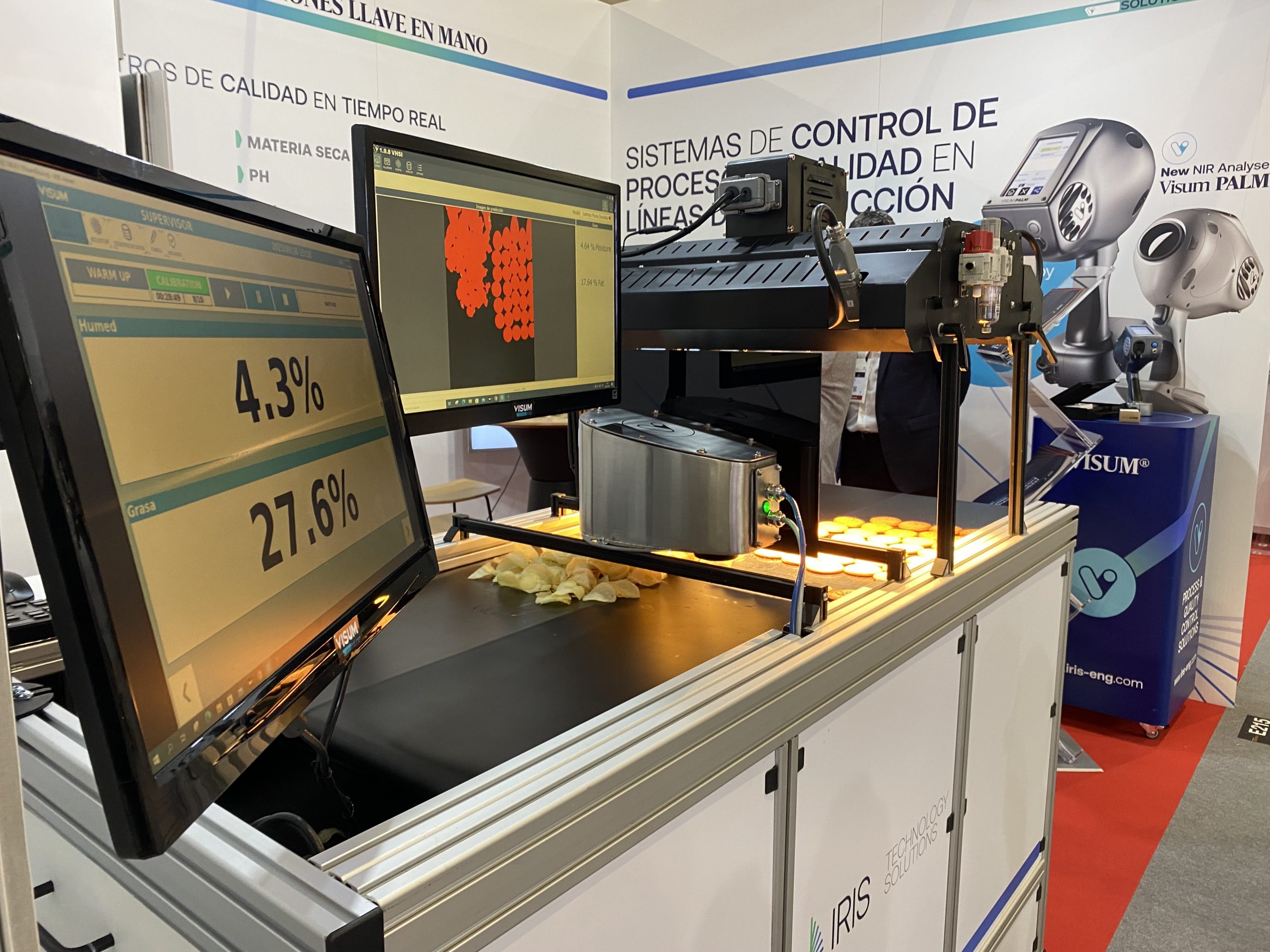 IRIS Technology Solutions at Alimentaria FoodTech 2023
At the end of September, IRIS Technology Solutions presented at Alimentaria FoodTech 2023 Barcelona the various real-time quality and process control solutions for the industry that the Catalan company manufactures and markets under the Visum® brand.
Alimentaria-FoodTech is the machinery, technology and ingredients show that integrates the food processing and preservation value chain. It is a transversal fair that serves the food and beverage production industry from raw materials to commercial distribution.
Visum® solutions optimize and digitize quality control on different production lines. They operate on the basis of NIR, Raman, Hyperspectral and Machine Vision spectroscopy, providing real-time information for decision making and rectification of production processes. In addition, trade show participants were able to see first-hand the new Visum Palm™ handheld NIR analyser.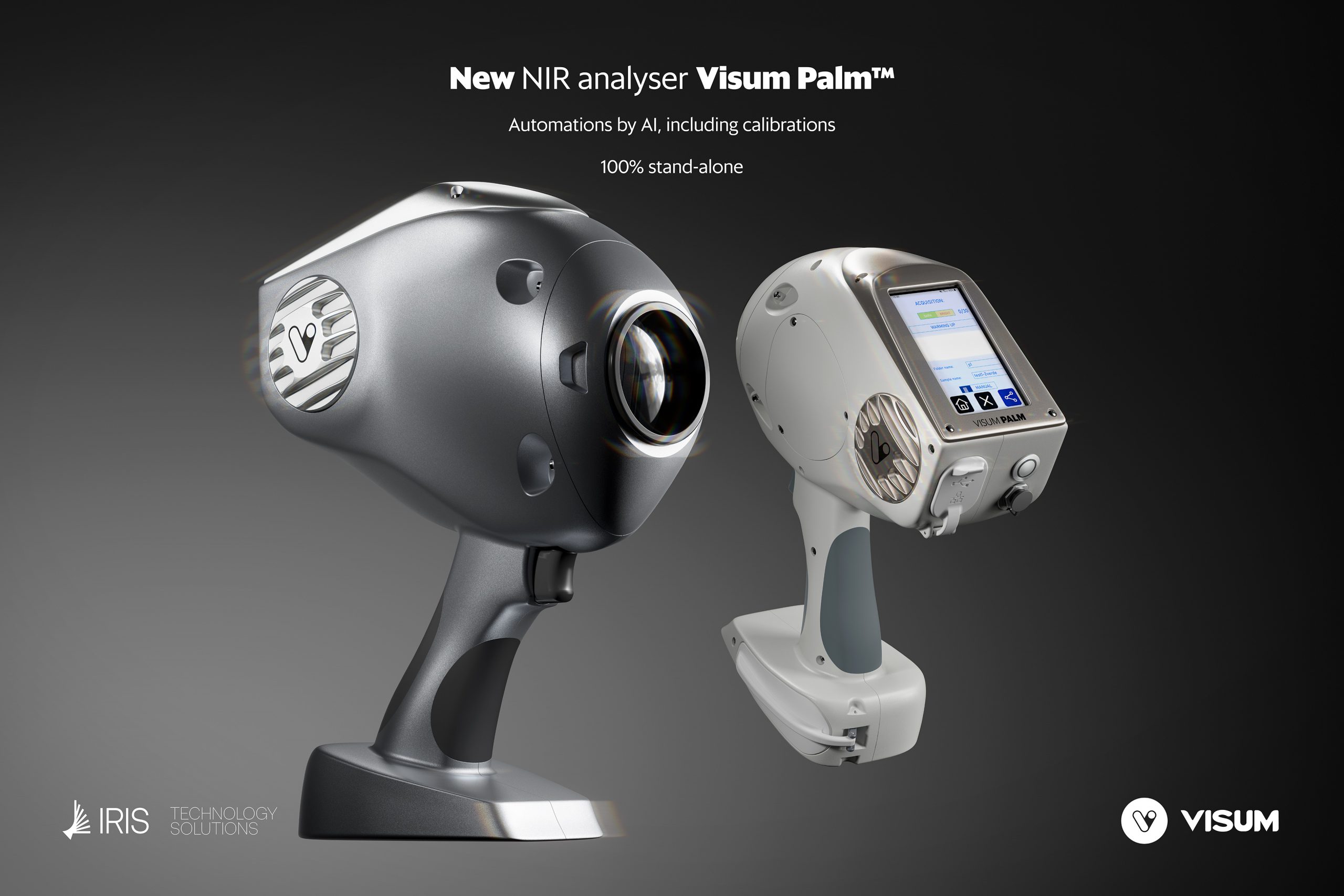 The new Visum Palm™ analyzer has an innovative and ergonomic design, as well as the possibility to perform analysis at any time and place without the need to connect it to any external electronic device. This is possible because it incorporates an embedded touch screen and computer, which allow all the routine functionalities of the device.
In addition, it has the Visum Master™, this software, unlike the most common modeling and calibration software on the market, with which the user has to have certain technical knowledge about chemometrics or entrust such a task to a third party.
It allows to perform calibrations in an automated and agile way only by incorporating spectra and references (quantitative or qualitative), in addition to other functionalities.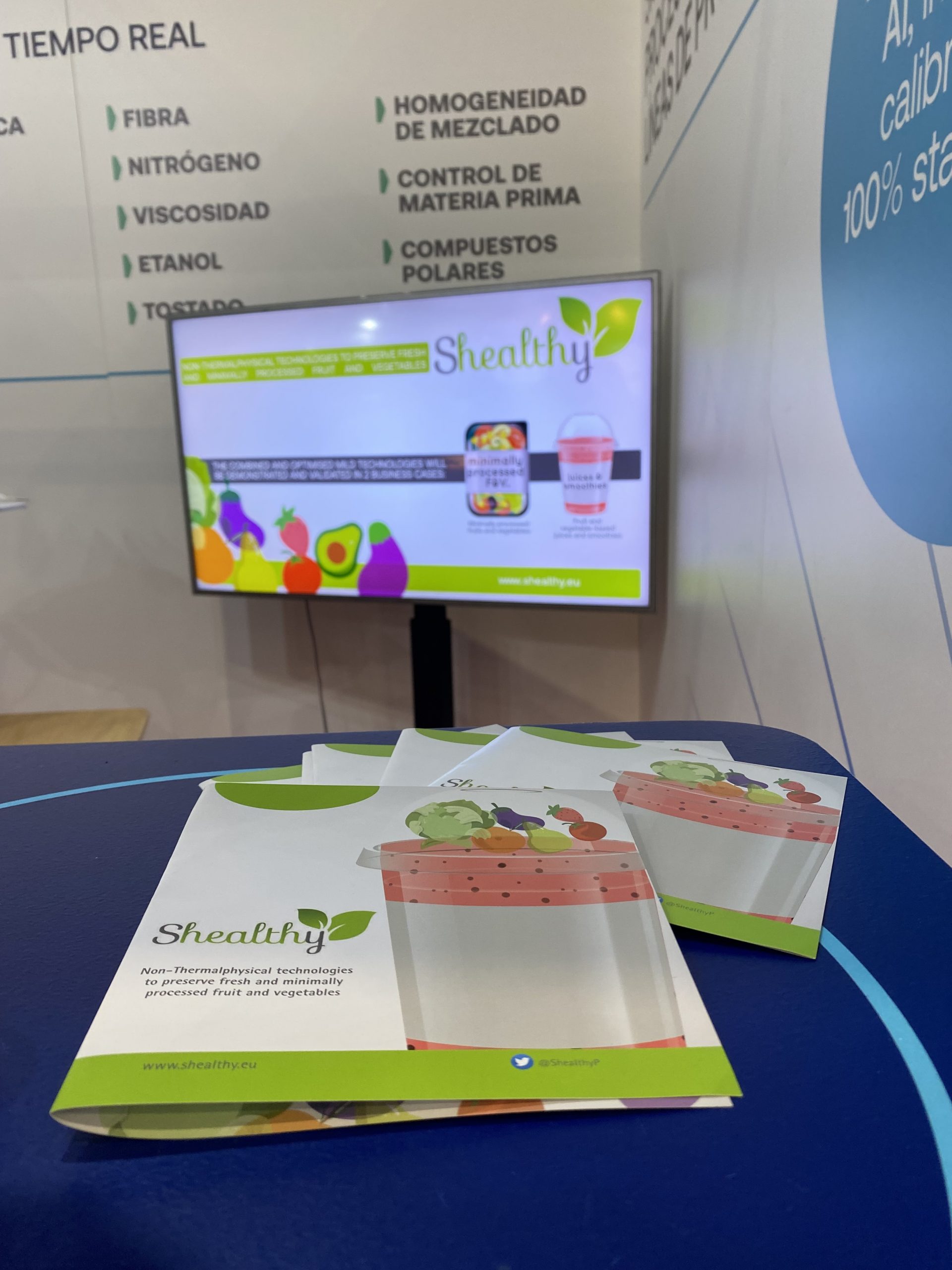 IRIS Technology Solutions has also presented at FoodTech the European SHEALTHY project, which seeks to evaluate and develop an optimal combination of non-thermal sanitization, preservation and stabilization methods to improve safety (inactivation of pathogens and spoilage microorganisms) while preserving nutritional quality (up to 30%) and extending shelf life (up to 50%) of F&V products. By combining and modulating non-thermal technologies with minimal processing operations, SHEALTHY's approach will finally be able to meet today's growing consumer demand for healthy food.
By IRIS Technology Solutions