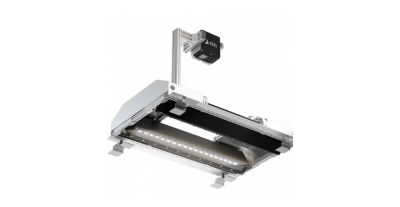 Hyperspectral NIR: Applications in the Food Industry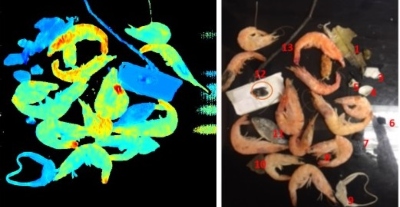 Detection of foreign bodies in the production line
Environment, Innovation
3 August 2022
Circular Economy: Bioplastics vs. black plastics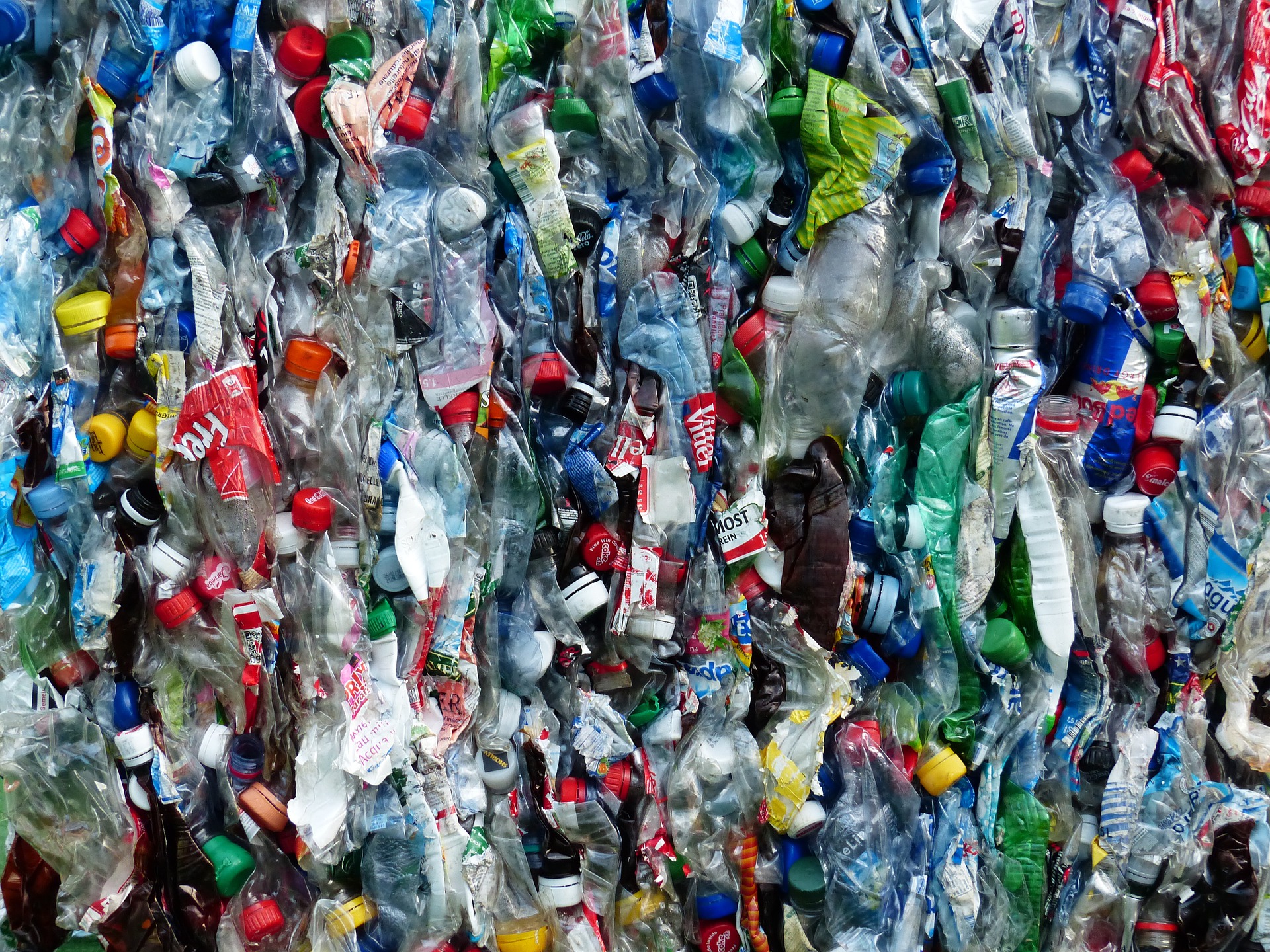 Circular Economy: Bioplastics vs. black plastics
By 2022, a significant share of used plastics – in some countries more than two thirds – will be incinerated or sent to landfill, and only a small share will be recycled (30%). In this context, there is an urgent need to find biodegradable substitute materials for black plastics that cannot be recovered today by traditional optical and sorting techniques, while maintaining their functional properties in industrial applications.
In this context, IRIS Technology presented last July at SIMULTECH 2022, its research "Biodegradation prediction and modelling for decision support", a mathematical AI model that allows predicting the biodegradation of natural materials of food origin that are candidates to replace carbon compounds currently used in the automotive industry, electronics, plastic bags, among others.
Bioplastics and black plastics
The term bioplastic is a complex one, encompassing materials that come from renewable sources and materials that are biodegradable. While many plastics, under certain natural or man-made conditions, are degradable, not all are recoverable. In particular, black plastics, because of their pigment or colour, escape the traditional infrared systems used in the recycling industry for their separation.
The work being carried out by IRIS Technology together with a dozen European entities falls under the umbrella of the European BIOnTop project, which aims to develop a range of bioplastics and complementary coatings and validate their use in food and personal care packaging, determining their environmental impact and the economic viability of an extended substitution project in the industry.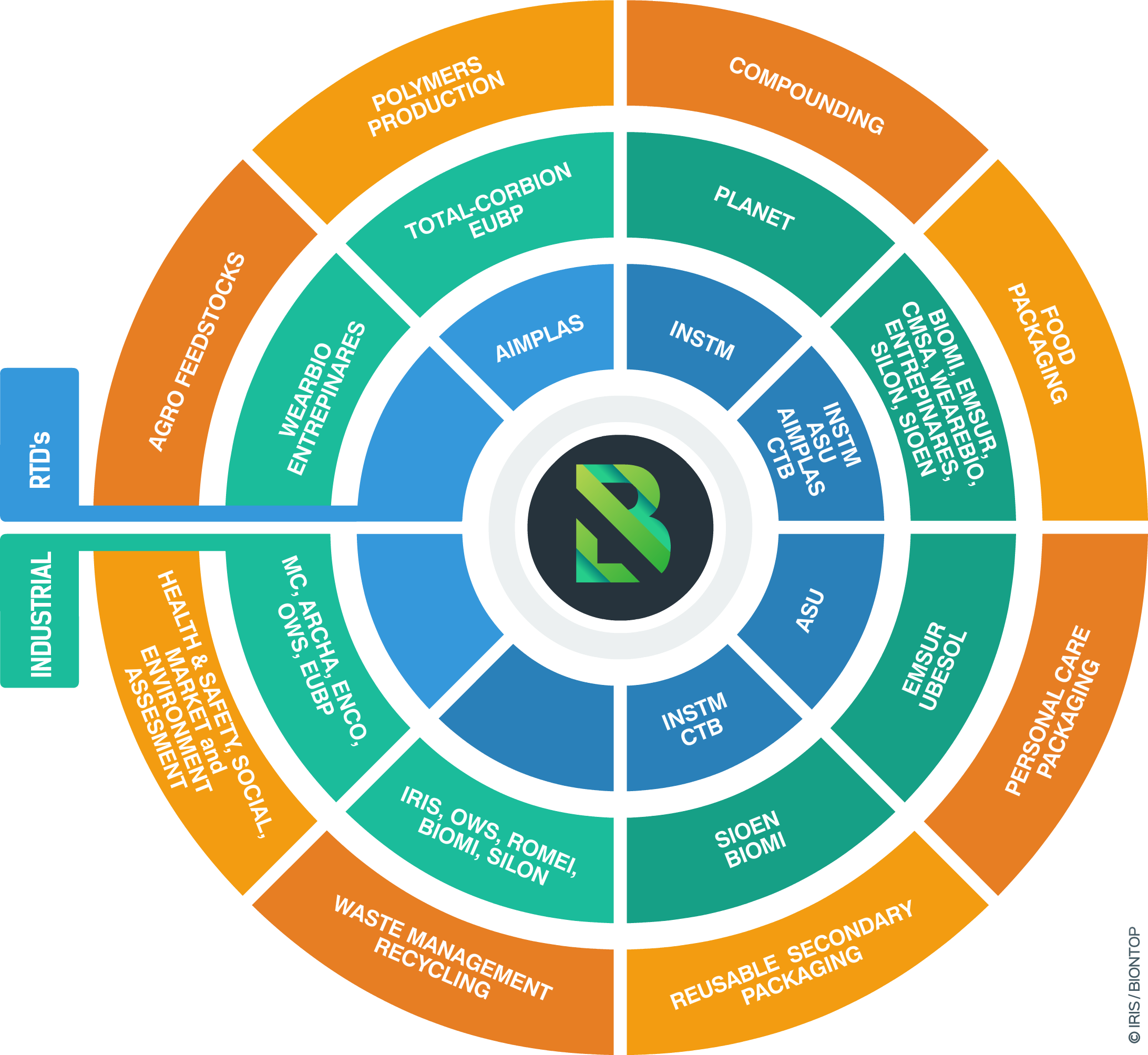 Administrations and Companies participating in the project
Germany: European Bioplastics EV, Fachhochschule Albstadt-Sigmaringen
Belgium: Istrazivanjei Razvoj Centre Scientifique & Technique del'Industrie Textile Belge ASBL, Organic Waste Systems NV, Sioen Industries NV
Slovenia: BIO-Mi Drustvo S Ogranicenom Odgovornoscu za Proizvodnju
Spain: AIMPLAS, Cristobal Meseguer SA, Emsur Macdonell SA, IRIS Technology Solutions SL, Queserías Entrepinares SA, Ubesol SL
Estonia: Wearebio OU
Italy: Consorzio Interuniversitario Nazionale per la Scienza e Tecnologia dei Materiali, Enco SRL, Laboratori Archa SRL, Movimento Consumatori, Planet Bioplastics SRL, Romei SRL
Netherlands: Total Corbion PLA BV
Czech Republic: Silon SRO
By IRIS Technology Solutions