Industrial AI & Digital Platforms
Industrial AI & Digital Platforms: New horizons for industry to become more efficient, to improve processes and to develop innovative products and services.
Secure your Digital Advantage with us
We develop secure Data Management Platforms, Artificial Intelligence-based Decision Support Systems, and Digital Platforms to help our clients to respond to the challenges of modern industry: quality & safety, energy & resource efficiency, increased market demand for personalised products and services, & connected value-chains.
Industrial AI & Digital Platforms
Digitisation for New Value Generation
Creation of innovative new services or applications
More efficient processes, and improved energy and resource efficiency
Increased flexibility and new possibilities for connection, collaboration and sharing along the value chain
Increased cognitive capability for improved decision making and for data-driven processes
Predictive Maintenance
Detection of causality and correlation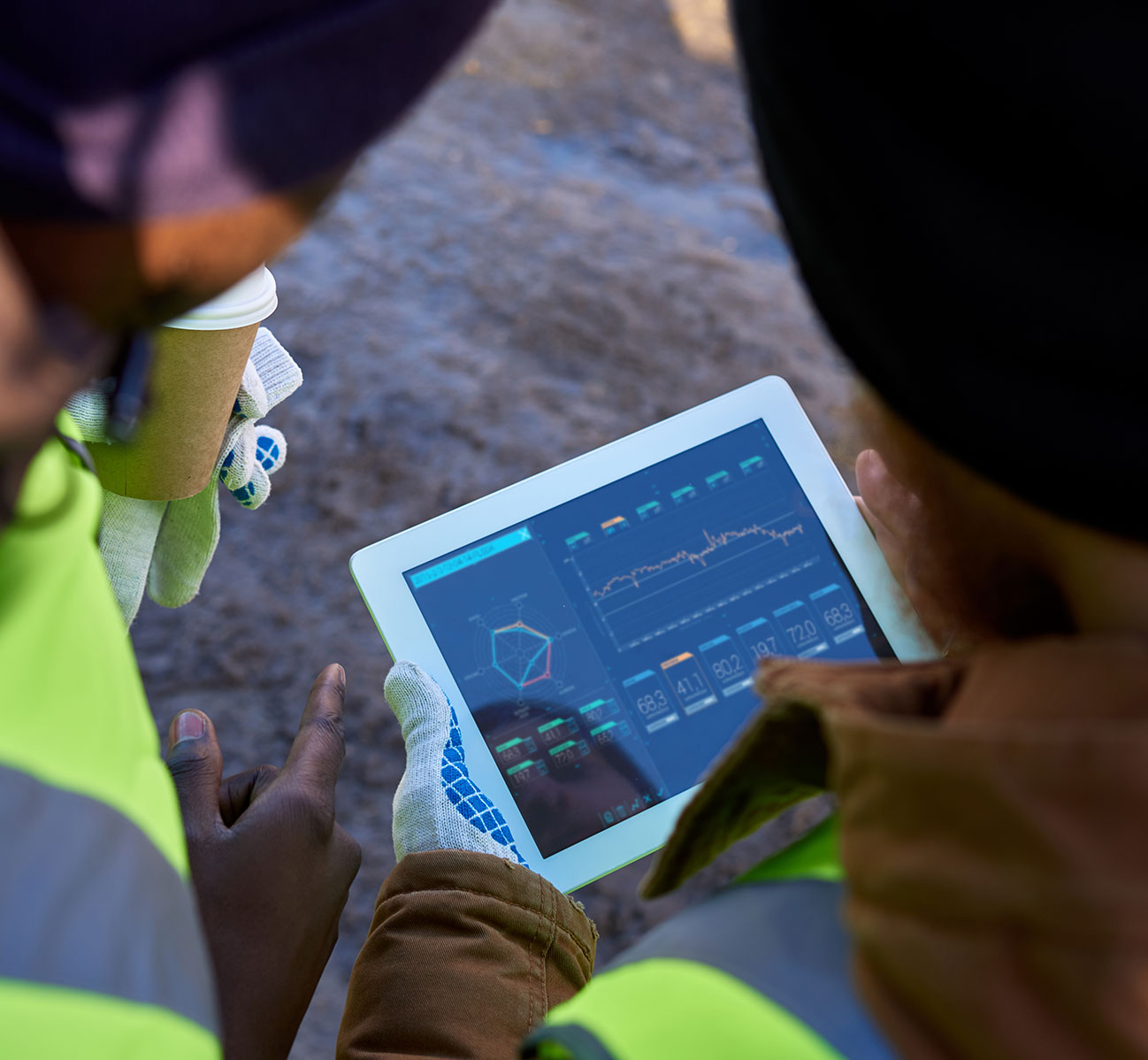 Technology
Industrial Internet of Things (IIoT)
Digital Platforms: C++, C#, HTML5, Node JS, Postgres, Kubernetes Engines…
Machine Learning & Deep Learning methods and techniques
Deep learning neural networks
Random forest of decision trees
Support Vector Machine
Clustering techniques (SOM/DBSCAN)
Dimension reduction techniques (AutoEncoder)
Reinforcement learning (Deep Q Network, Q-Learning)
WHAT OUR CLIENTS SAY ABOUT US
Thanks to the good work done between the teams of IRIS Technology and GESCASER, we have been able to get a great benefit from the end-to-end solutions development they have done for us with CTC+, a software capable of providing very detailed information of the stored grain quality as well as adding a prediction system, based on artificial intelligence tools, which learns from previous experiences in the silo, improving the efficiency of the ventilation system. For GESCASER, this software has been a qualitative leap that our customers have been grateful for.
Amadeu Casañé
Chief executive officer at GESCASER